Lend XRP temporarily with 10% rewards!
From now on, XRP lending is available in BLOX! Start XRP lending now and earn up to 10% (APY) on your XRP assets from Monday November 13 to Sunday November 26 2023!*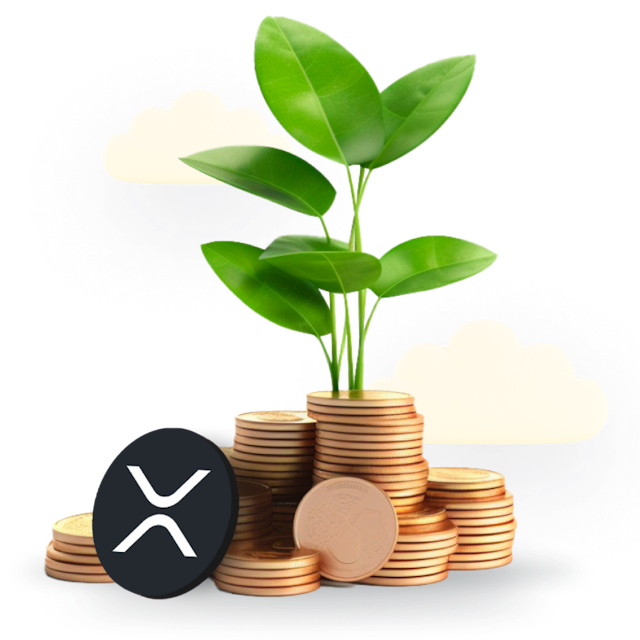 Want to start with XRP Lending?
You can do this at any time! Here's how it works:
Open BLOX (or download the app if you didn't already have it)
Go to the 'Earn' tab. See which coins you can lend or tap 'continue'.
Carefully read through the explanation of the risks of Lending!
Tap 'read more' or continue to lending.
Activate the Lending of your coins in the Lending menu
What is Lending?
With Lending, it is possible to make returns on your crypto by lending it out. As soon as you activate Lending, your coins will be lent to parties carefully selected by us. In return, you will receive a fee for your lent coins. Like to know more? Read everything about Lending at BLOX here
What are the promotional terms?
The Lending return rate of 10% (based on an annual return rate) on XRP is valid from Monday 13 November 00:00:00 to Sunday 26 November 2023 23:59.
After the promotional period, your XRP Lending will continue according to the Lending terms, but the market-based rate of return will apply.
You can always turn off Lending, both within the promotion period and afterwards
BLOX reserves the right to change the promotional terms and conditions in the interim or to discontinue or curtail the scope of the promotion. No rights can therefore be derived from this promotion.
BLOX reserves the right to exclude participants who abuse the promotion.
BLOX must comply with laws and regulations and remains entitled to take appropriate measures at all times.
In all cases not provided for in these terms and conditions, a decision will be made by BLOX.
The user agreement remains in full and integral application.
These conditions are subject to Dutch law
What is APY?
The abbreviation APY stands for annual percentage yield.